The Food Pantry is Open Every Tuesday From 9:30 – 11:00 AM
VOLUNTEERS NEEDED!
The food pantry is in need of volunteers who are able to work on Tuesday mornings 8:00-11:15, and are able to lift 30 lbs.
The work involves setting up the food pantry prior to opening, including moving heavy boxes of food; serving visitors during open hours; and cleaning up at the close of the day.
Volunteers can contact:
Co-manager: Ellen Dickens (207) 563-1311
Co-manager: Rebecca Tilden (207) 350-5050

Good Shepherd Food Bank of Maine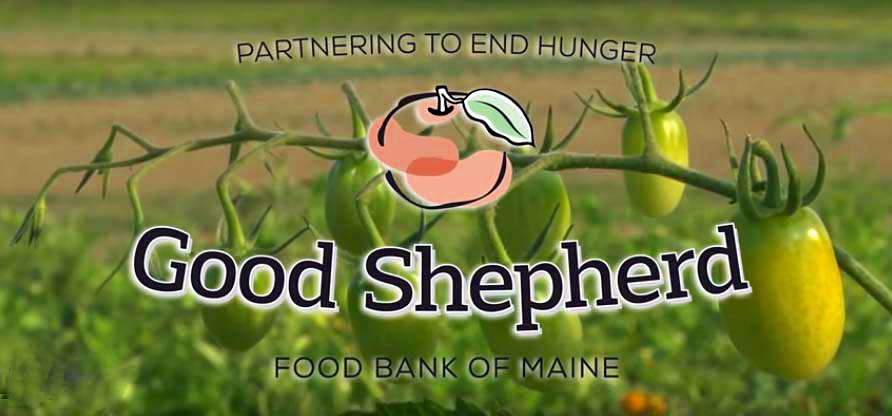 There is a solution to the problem of hunger in Maine. For every person who is currently in need, there are even more Maine residents and businesses who are willing and able to reach out and give them a helping hand.
Gathering millions of pounds of food each year
Good Shepherd Food Bank relies on its relationships with Maine's food industry in order to gather millions of pounds of food each year. Additionally, they secure yet more truckloads for the state of Maine from national food donors through their affiliation with Feeding America.
This food is then distributed throughout a statewide network of local hunger relief agencies, including food pantries and meal sites.
Whether it's from a large food manufacturer or a local farmer donating excess produce, there are large quantities of food available, much of which would go to waste if not for Good Shepherd Food Bank and our network of partner agencies.
Finding long-term solutions
In addition to distributing food to Mainers in need, the Food Bank is leading a statewide effort to combat the root causes of hunger by engaging in advocacy, nutrition education, and strategic partnerships. We welcome you to join us in this effort!
Hunger Pains
Widespread Food Insecurity Threatens Maine's Future
(Excerpts from a survey released by Preble Street and Good Shepherd Food Bank about food insecurity in Maine)
Preble Street and Good Shepherd Food Bank have been working all year on a large scale collaborative research study about hunger that they're calling "Hunger Pains," the first and largest of its kind in Maine. They teamed up with Dr. Michael Hillard at USM (University of Southern Maine) to survey over 2,000 people at Maine food pantries, hold focus groups and in-depth follow up interviews.
Maine is moving against the national trend, and high rates of poverty and hunger continue to harm our state. The rate of hunger, or "food insecurity," in the United States as a whole dropped to 12.7 percent in 2015. In Maine, it remained elevated at 15.8 percent. According to the United States Department of Agriculture (USDA), one in six Mainers is food insecure, meaning they live without reliable access to a sufficient quantity of affordable, nutritious food.
The rate of food insecurity among Maine children is even higher: nearly one in four children in Maine experiences food insecurity. Maine also ranks third in the nation for the portion of households experiencing "very low food security," an indication that one or more people were hungry at times during the year because they could not afford enough food. These statistics mean that every day, roughly 203,000 Maine people are struggling with hunger, more than the total number of people living in Maine's six largest municipalities—Portland, Lewiston, Bangor, South Portland, Auburn, and Biddeford—combined.
While hunger rates are high across Maine, the highest rates of food insecurity are in some of Maine's less-populated northern and rural counties: Washington (17.2 percent), Aroostook (17.1 percent), and Piscataquis (16.9 percent). The lowest rates are in the coastal counties of Sagadahoc (13.4 percent), Knox (13.6 percent), and Lincoln (13.7 percent).
There are not any surprising finds in this study but a confirmation of the work we are doing in our communities. There are many people who rely on your food pantries and your community organizations to meet their basic needs.
Seniors Being Hungry is a Nationwide Epidemic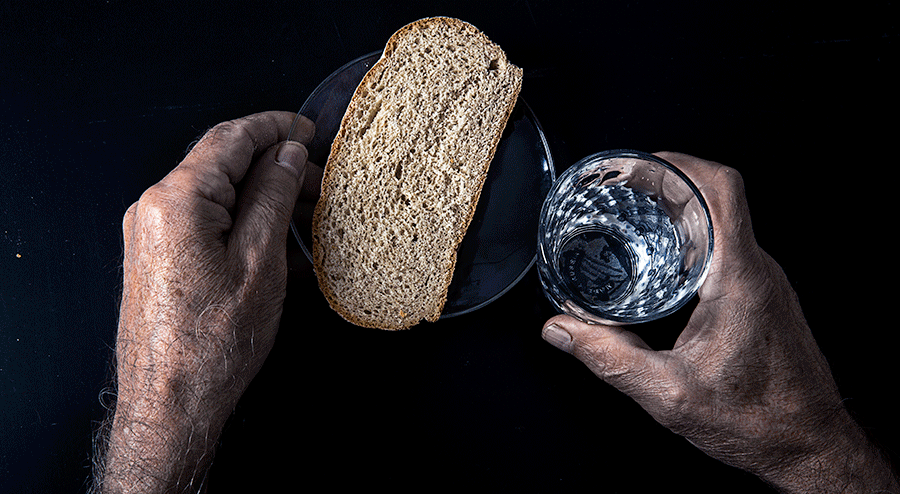 (Excerpts from an article by the National Council for Aging Care)
Nearly one in every six seniors in America faces the threat of hunger and not being properly nourished. This applies to those who aren't sure where their next meal is coming from and those who don't have access to the healthiest possible food options. The issue is severe enough that the AARP reports that seniors face a healthcare bill of more than $130 billion every year due to medical issues stemming from senior hunger.
Senior hunger is an expansive issue that requires an understanding of exactly what constitutes a senior being "hungry," the issues that stem from senior hunger, and how seniors who are hungry can be helped.
To understand the concept of seniors being hungry, you must understand what it means to be "food insecure." When you are food insecure, it means that there is "limited or uncertain availability of nutritionally adequate and safe foods or limited or uncertain ability to acquire acceptable foods in socially acceptable ways," as defined by a study published in The Journal of Nutrition. Essentially, it means that you aren't receiving and/or don't have access to the necessary foods and nutrients to help sustain your life.
The concept of being "hungry" is a state-of-mind, meaning that there is a physical aspect to the lack of food. Attending to an area where people are hungry and basically starving is a much more immediate and severe problem to solve. Being food insecure, on the other hand, helps include people who may have enough food and don't technically live consistently in hunger, but the food they are eating—usually in large amounts—isn't up to nutritional and dietary standards.
The Numbers Behind Senior Hunger
In 2017, there are just more than 49 million Americans age 65 and over, and about 8 million of them can be considered facing the threat of hunger.
Not only is senior hunger such a large issue now, but the threat of it persisting as a problem into the future is also high because of the high rate of seniors expected to exist. As seniors lost million dollars in the stock market through the 2007 economic recession, their wealth- including retirement funds, insurance payouts, and pension checks – plummeted. This increased the rate at which seniors spent money on lesser quality food in favor of other things like insurance.
Organizations Working to End Senior Hunger
There are ways to combat senior hunger, and there are thousands of workers out there to help stemming from non-profit and governmental organizations.
The primary organization you should know about if you're a food-insecure senior—or suffer from food insecurity at all—is the Supplemental Nutrition Assistance Program (SNAP), also known more commonly as food stamps. SNAP assists low-income citizens with getting the necessary food they need.
As of 2014, it was found that less than 50 percent of the elderly eligible for the program were enrolled, which is a staggeringly low number. The government is willing and able to help seniors suffering from food insecurity. You can visit the benefits website to see if you are eligible for the programs and apply.